Yoga Travels is a private Canadian company established in 2008 to promote travel to distinct destinations. The Yoga Travels tours are operated by Voyages Club Adventure Travel a TICO registered travel agency (TICO registration number 2575952). Be aware as many yoga tours and retreats are not insured. Our yoga, taught by Janice Varuna and guest teachers, includes Hatha, Yoga Nidra, Restorative, Yin and Classic Kundalini for all levels. These distinct destinations are hand picked locales that allow you to experience an out of the ordinary tour, creating your own footprints not following in the footprints of the masses. Travelling with us in small groups, ensures that you are receiving personal attention, similar to private concierge tours, at a fraction of the cost.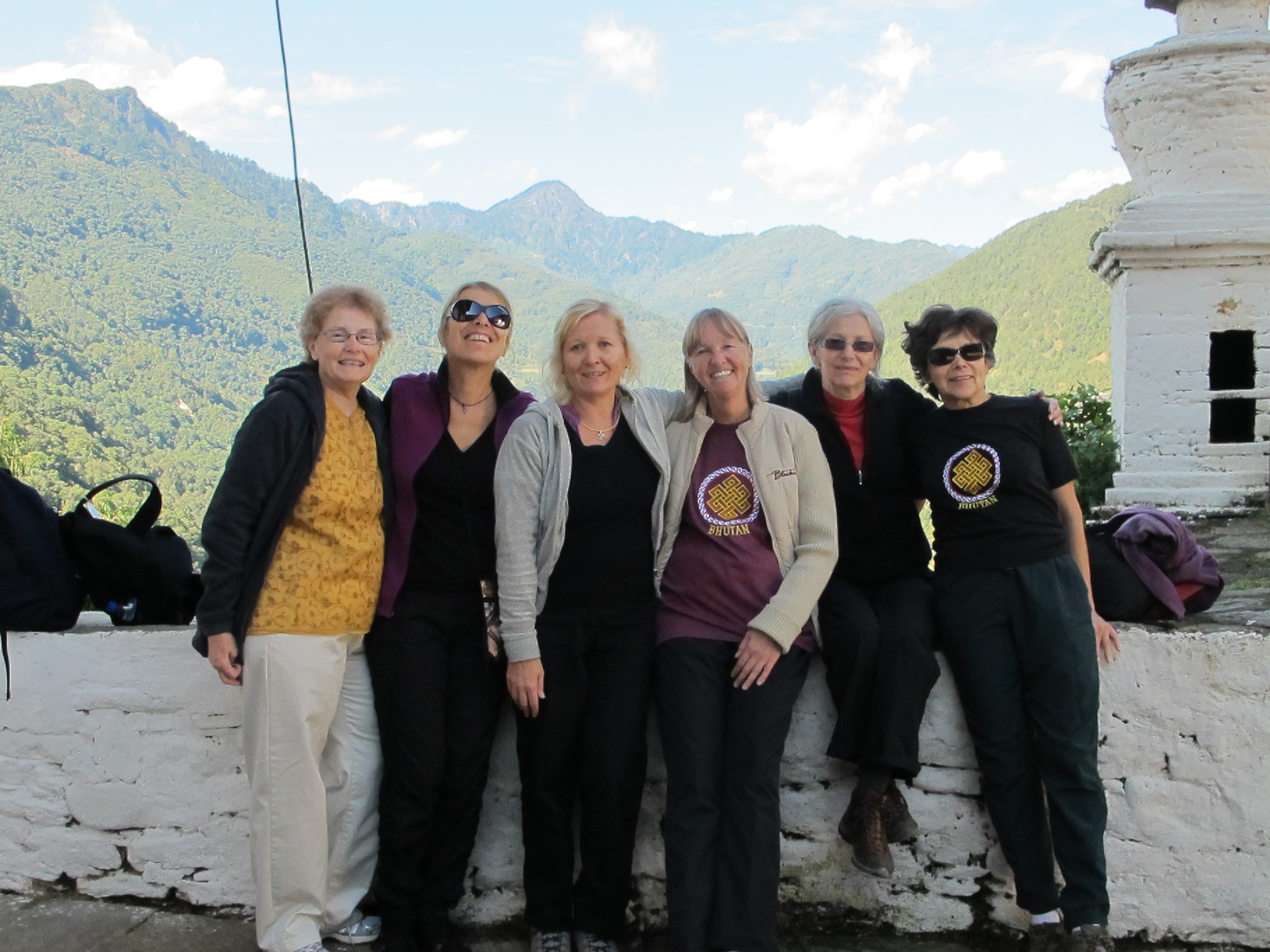 We cater to small groups, max 12. These small groups allow you to get to experience our distinct destinations up close and personal and are easier on the environment. You get to meet your fellow travellers quickly and share a unique journey together.
How much money will I need?
Keeping in mind that most costs are included, you'll need some extra cash for drinks, shopping, souvenirs, tips, etc. Each tour has different requirements for details on a specific tour contact us to discuss. You know your spending habits best. If you will be shopping for hand crafts, artwork, etc. you may choose to bring more money with you. ATM's are available however we suggest that you bring USD cash as we are often travelling in areas where ATM's are not accessible. Better to go home with some cash than not have enough money for that special purchase.
Travelling alone is never lonely on our tours. With our personalized service you can have as much time as you like alone or with the group. Group travel allows for the safety and comfort of like-minded people with whom to share experiences.
"It was such a pleasure to be nurtured for 2 weeks. We had no worries! Janice was sensitive to participants' requirements and flexible. What a well thought out trip. Thank you so much."
- Dee Dee, Val-Des-Monts Canada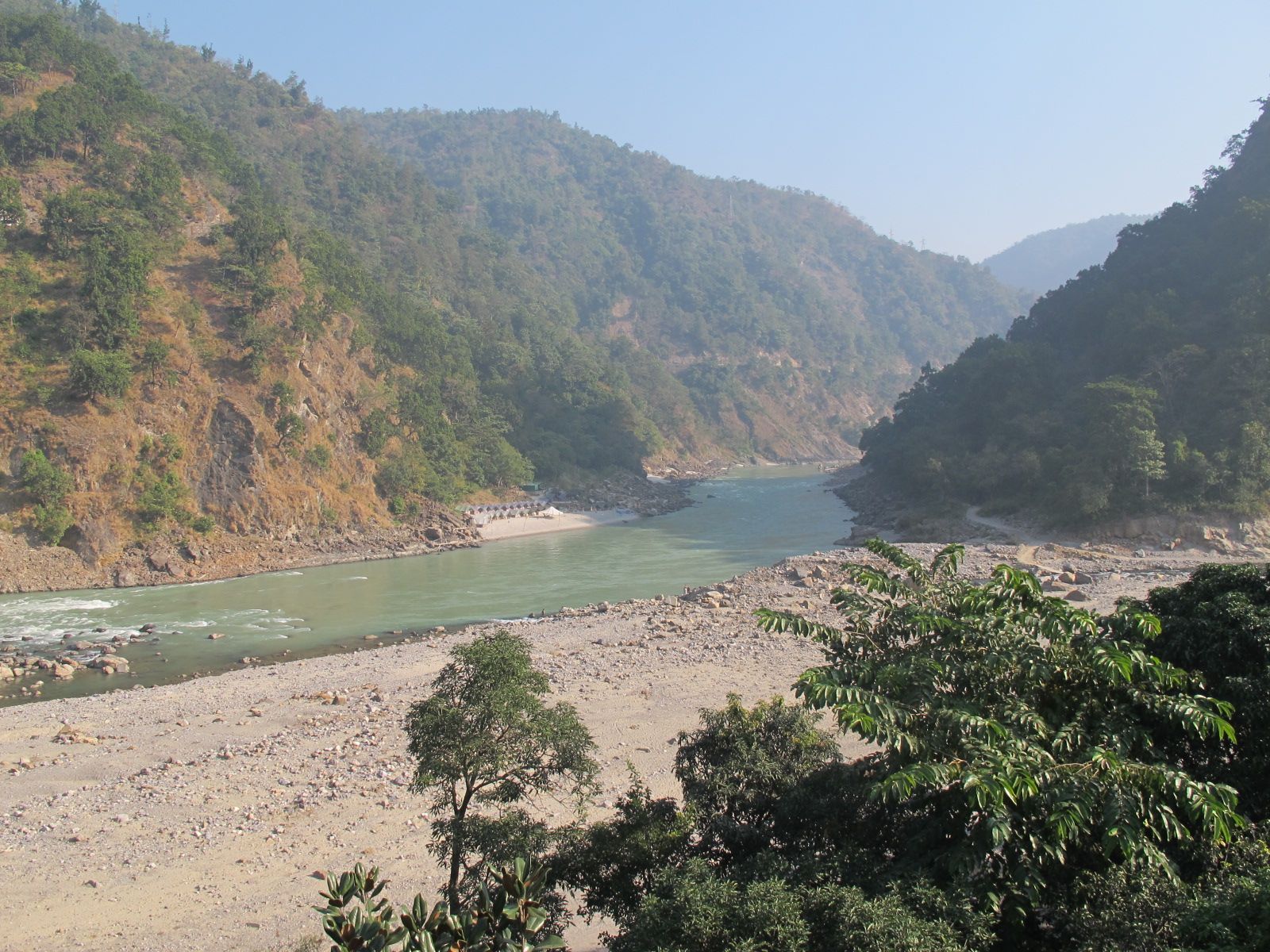 North India Ashram Tour - Oct 14 - 27
Ayurveda Wellness Retreat India - Nov 10 - 17
2020
Retreat to Bali - Feb 23 - Mar 5
Nepal 2020 Exceptional - Sept 23 - Oct 2
Breathtaking Bhutan - Oct 4 - 12
Goa India Ashram Tour - Oct 16 - 28
South India with a Twist - Oct 30 - Nov 10
India Ayurveda Wellness Retreat - Nov 11 - 18
About Our Yoga
The yoga on our tours is suitable for anyone with a desire to learn the basics and expand their knowledge. Our approach is that everyone can do yoga regardless of your age or physical abilities - yoga truly is a merging of the body, mind and spirit. The yoga taught on Yoga Travels tours is an overall holistic approach including a balanced sequence of physical poses, breathing techniques, relaxation, mantras and meditation.
What a thrill to the senses to travel with us to these unique destinations and have the opportunity to witness daily life.
What if Yoga is new to me?
No worries. Yoga is for everyone, beginners as well as more experienced yogis can participate in the same classes as they are taught with modifications for all levels.
What if my traveling companion does Not practice yoga, can they still come on the tour?
If you practice yoga and your traveling companion doesn't practice yoga - no problem, these are tours for both yogis and non-yogis.
"You are very kind, interesting and caring people. Thank you." Gloria, Santiago Chile
What are the benefits of Yoga?
The benefits of yoga are vast, touching on all aspects of our body, mind and spirit. Physically yoga is extremely effective in increasing flexibility, increasing the lubrication of the joints, ligament and tendons and massaging all of the body organs to increase digestion and the flow of blood and oxygen to our vital organs.
Do I need to bring a yoga mat?
We recommended that you bring your own mat, it's just a nicer experience.
What type of yoga will we be practicing?
We will be practicing many types of yoga including; Hatha, Yin, Yoga Nidra, Classic Kundalini and Restorative. Following is a description of each type.
Hatha Yoga, is a non-competitive, integrated and holistic yoga with an emphasis on the balanced sequences of poses, breathing, relaxation, mantra and meditation.
Yin Yoga uses Hatha yoga asanas (poses) to stretch the connective tissues rather than condition the muscles. Working with the body's energy (qi) the asanas are deep and passive and held for several minutes to allow for the improvement of energy flow and range of motion throughout the body.
Restorative Yoga is a gentle, therapeutic style of Yoga that uses props to support the body to deepen the benefits of the poses. It is a soothing and nurturing practice that promotes the effects of conscious relaxation.
Yoga Nidra is and ancient yogic practice designed to cultivate utter relaxation and meditative awareness. The phrase literally means "yoga sleep." While it does not involve actually sleeping, the practice emphasizes long periods in Savasana or Corpse Pose. It is a state of conscious Deep Sleep.
How long are the classes?
Classes will be either one or one and a half hours, depending on the travel day.
Where will we be practicing yoga?
We will have the unique opportunity to practice yoga in monasteries, ashrams, rooftops with mountain views, beaches and other outdoor places of exceptional beauty.